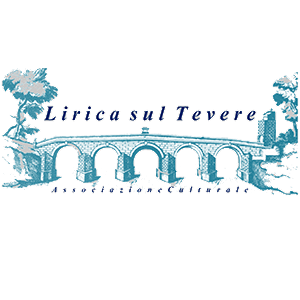 Lirica sul Tevere


Città

di

Orte

Section for Emerging Voices:

Prize for each first vocal register winner
Soprano - Mezzo Soprano - Tenor - Baritone - Bass

Bronze sculpture made by the Pontifical Foundry of Bells Marinelli, € 1.000,00 (one thousand Euros) three concerts in the following eighteen months.

Section for Opera roles: role in the Operas that will be staged in the III edition in July 2020.

LA CENERENTOLA
DON RAMIRO Tenor - DANDINI Baritone - ALIDORO Bass
DON MAGNIFICO - Basso buffo - CLORINDA Soprano
TISBE Mezzo Soprano - ANGELINA Mezzo Soprano / Alto

TOSCA
FLORIA TOSCA Soprano - MARIO CAVARADOSSI Tenor
IL BARONE SCARPIA Baritone - CESARE ANGELOTTI Bass
SAGRESTANO Baritone - SPOLETTA Tenor
SCIARRONE Bass - UN CARCERIERE Bass

Additional prizes at discretion of the representatives of the operatic organizations in the Commission.

All participants will receive a certificate of participation.
2nd INTERNATIONAL COMPETITION FOR OPERA SINGERS
CITTÀ DI ORTE
"LIRICA SUL TEVERE"
23 - 27 JULY 2019

"Lirica sul Tevere" Cultural Association
presents
2nd INTERNATIONAL COMPETITION FOR OPERA SINGERS
CITTÀ di ORTE
"Lirica sul Tevere"

Commission
Katia Ricciarelli
Nicola Martinucci – Ambrogio Maestri – Roberto Scandiuzzi
Seul Philharmonic Conductor
Maestro Carlo Palleschi
Artistic Director of Municipal Theater of Piacenza
Cristina Ferrari
Collaborator in the Artistic Direction of the Carlo Felice Theater in Genoa
Davide Pagliarusco
Head of the Young Artist Program of the Teatro dell'Opera di Roma
Eleonora Pacetti
Artistic Coordinator of the Maggio Musicale Fiorentino Academy
Gianni Tangucci
President of Solopera Company and of the Korea Opera Association
Lee Soyoung
President of the agency Atelier Musicale
Virginio Fedeli

Prize for each first vocal register winner
Soprano - Mezzo Soprano - Tenor - Baritone – Bass

Roles in the Operas that will be staged in the III edition in July 2020
"LA CENERENTOLA"
DON RAMIRO Tenor - DANDINI Baritone - ALIDORO Bass
DON MAGNIFICO - Basso buffo - CLORINDA Soprano
TISBE Mezzo Soprano - ANGELINA Mezzo Soprano / Alto

"TOSCA"
FLORIA TOSCA Soprano - MARIO CAVARADOSSI Tenor
IL BARONE SCARPIA Baritone - CESARE ANGELOTTI Bass
SAGRESTANO Baritone - SPOLETTA Tenor
SCIARRONE Bass - UN CARCERIERE Bass

Artistic Director
Sandro Corelli