PRESS REVIEW

A competition dedicated to belcanto.

Katia Ricciarelli will chair the jury.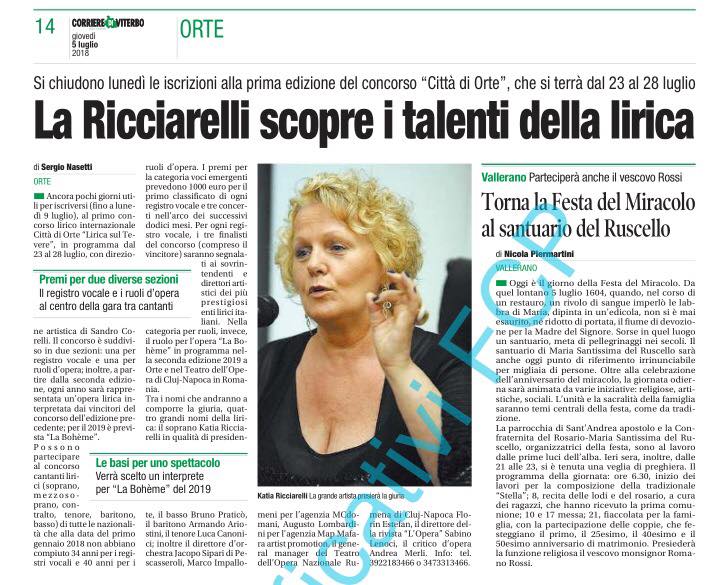 Ricciarelli discovers the talents of music.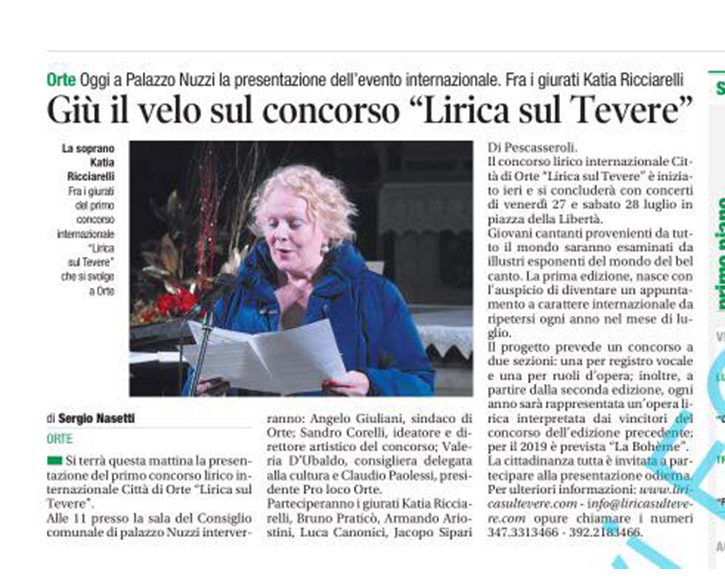 Down the veil on the "Lirica sul Tevere" competition.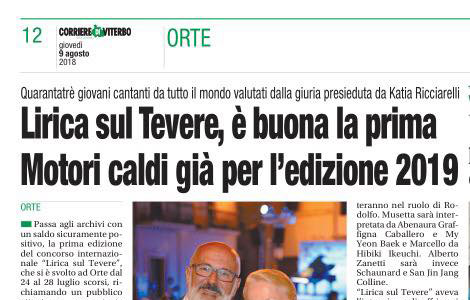 "Lirica sul Tevere", the first is good.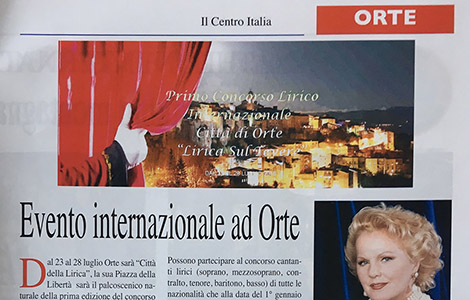 International event in Orte.
Orte, the great men of the lyric award the young people.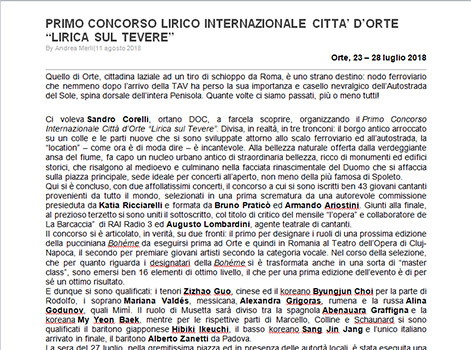 First international opera competition Città di Orte.
Press Conference
Articles from the Web